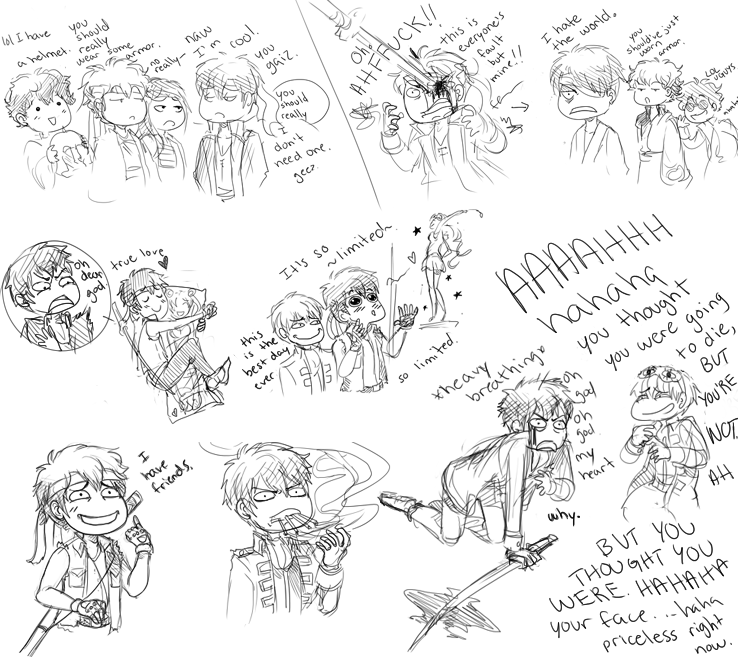 gintama doesn't even need my crack. but I do it ANYWAYS.
GOD DAMN CHILDREN ARE SO CREEPY Dx My little cousin did that to me once....I nearly died of a heart attack. Why was she wearing an all white robe and just standing behind a glass doorrrr omgggg. Dx myheart.
ok more crack drawings are in this journal entry. :") let's laugh at my luck together.

Mayora 13 cosplay preview.